We have exciting news - you can now add products to your emails! This means you can directly embed product images, details, and links to showcase your new products and sale items. What makes this release extra special is just how much easier customizing your emails becomes!
To use this feature:
#1. Go to an email template in ONE. In the panel on the right, drag and drop the block called "Products" into your email template. Click on the block you just added and it will open a menu of options.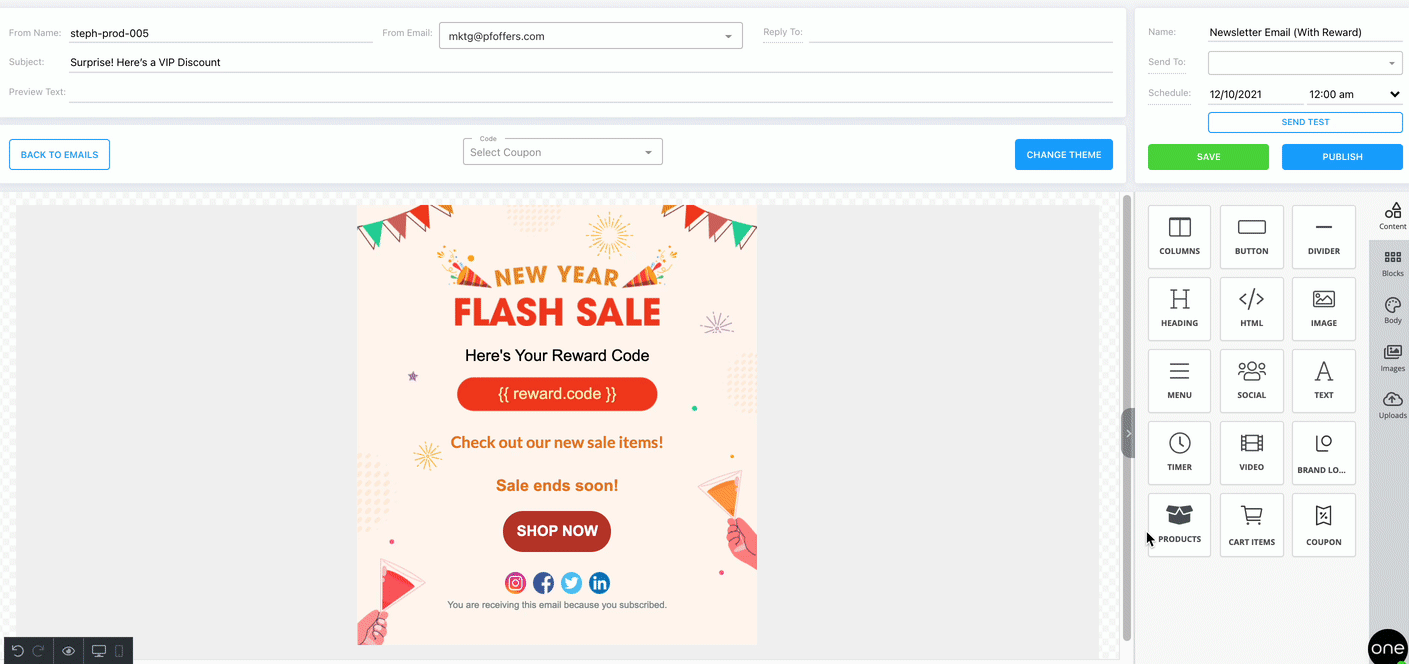 #2. Click the "Select products" button and select all the products you'd like to add to your email. A cool feature we added is to allow sorting of the products into your desired order! Simply click the arrow icons to move their placement in the list.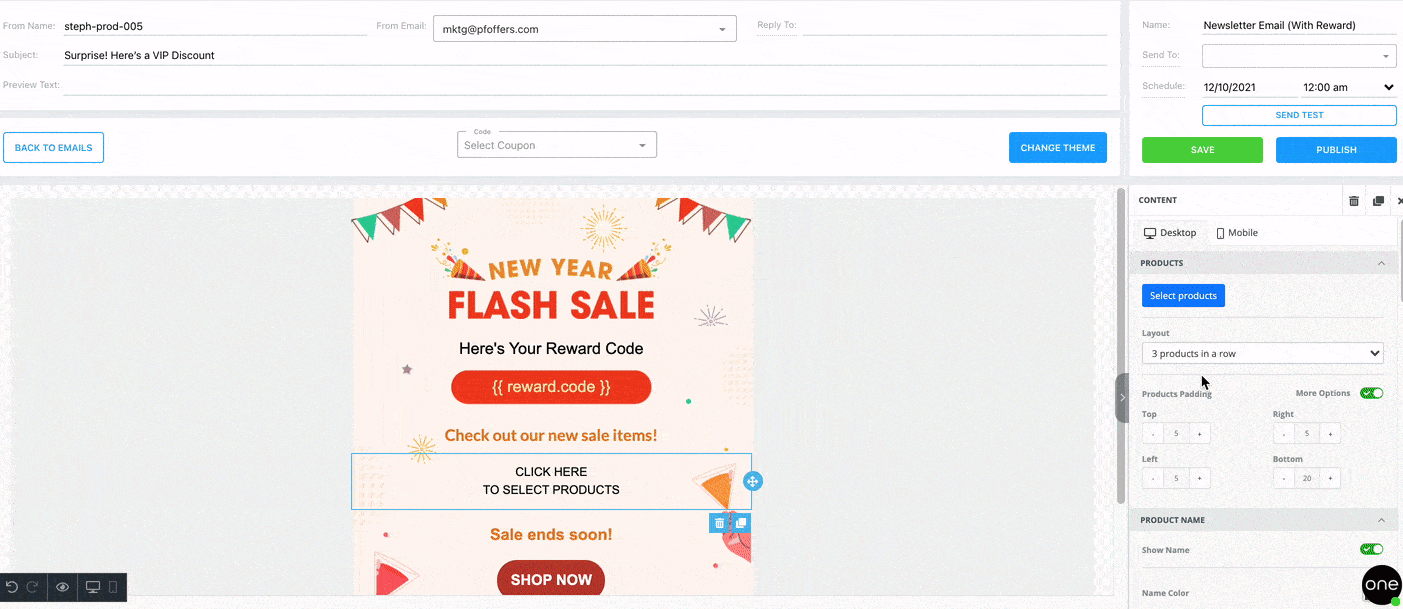 #3. In the panel on the right, click on one of the products to edit its name and link, or add a brief description.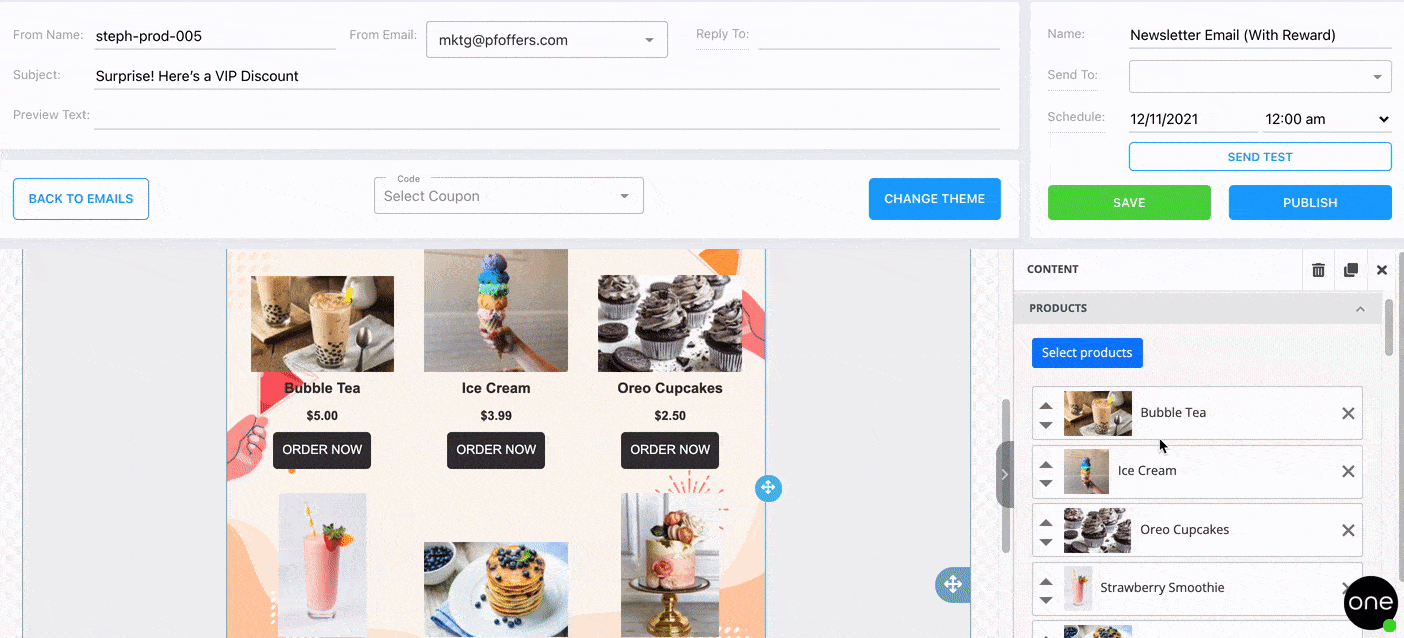 #4. Use the "Layout" field to indicate how many products you want to appear in a row.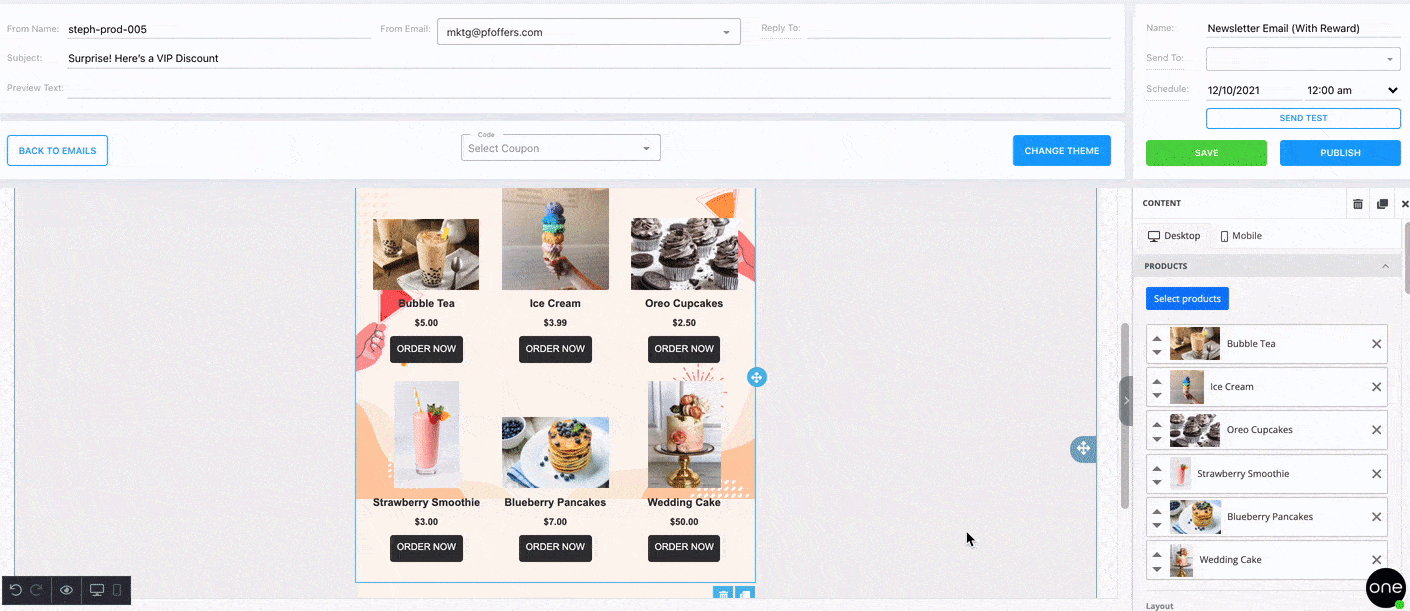 #5. Things you may customize:
Show or hide the product name, description, and price.
Color, size, alignment, and padding of the product name, description, and price.
Action button's text, size, color, background color, and alignment.
We had lots of people who voted for this feature request and we're happy that we could build and deliver! We hope you're just as excited about this as we are! Try it out and let us know your feedback 😊