Hello there, friends! We're back with another exciting enhancement to elevate your product pop ups to a whole new level and entice your customers to purchase your hottest products. 🚀
✨ Introducing: Price Slash Visuals!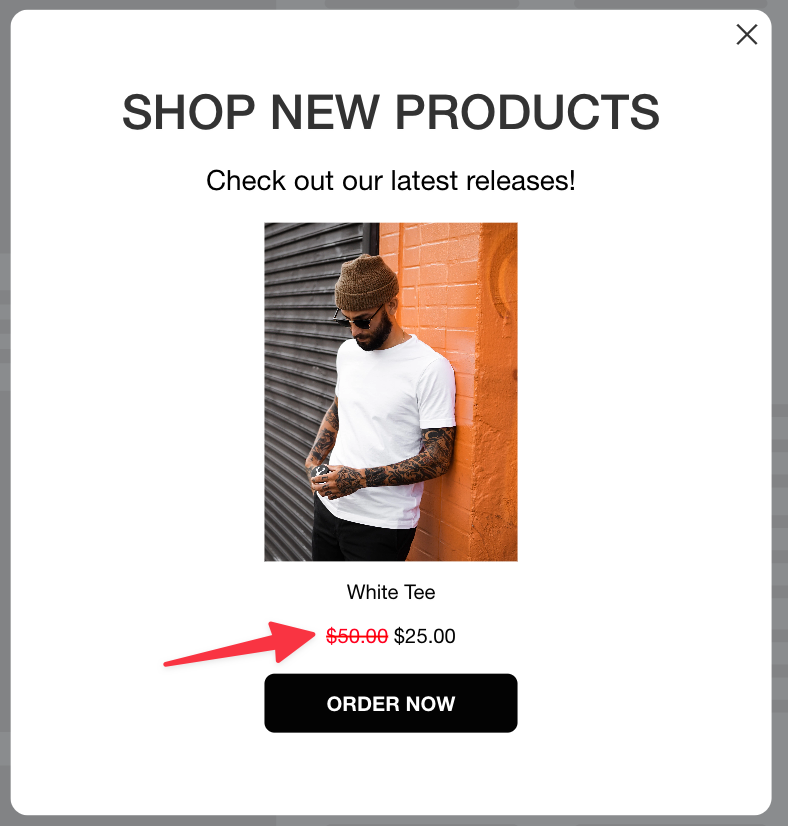 💰
Why You'll Love This Enhancement
🚀 Instant Clarity:

Now when your customers see a product with a "Compare at" price in the pop up, they'll instantly recognize the amazing deal you're offering. A sleek graphic of a slash through the higher price clearly indicates how the new price is easier on the wallet and to be taken advantage of.

🔥 Boost Sales:

Shoppers love a good deal, and this eye-catching visual cue highlights the value you're providing. Watch as your conversion rates soar!

👀 Enhanced Product Visibility:

The price slash visual draws attention to the product's discount, making it impossible for potential buyers to miss out on your irresistible offers.
🌟 How to Activate the Price Slash Magic
First, make sure to add the "Compare At" price for your product in Shopify under your product settings.
Second, add that product to your Product Pop up.
Third, enable the "Compare At" price option under the Product Price Section.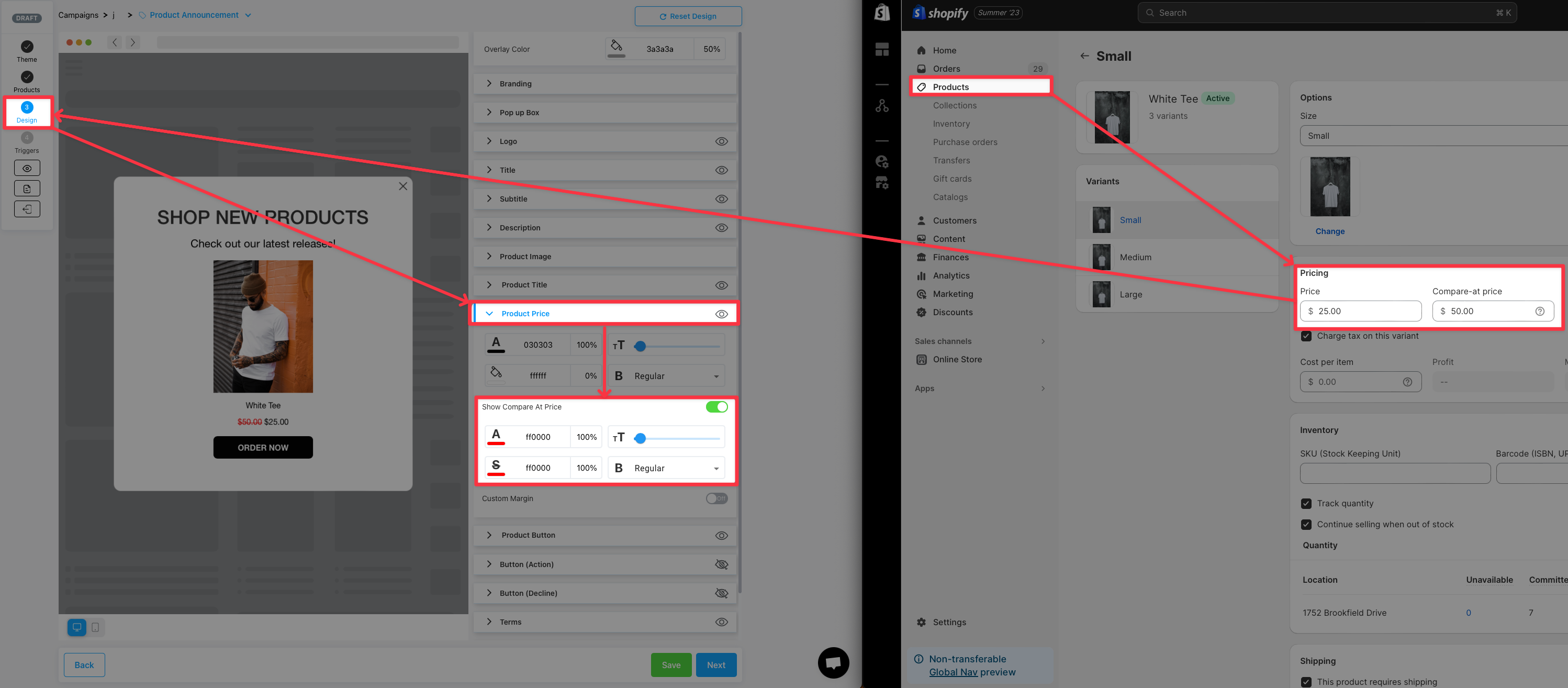 💡 Not Using "Compare at" Prices Yet?
If you're not taking advantage of this feature, now's the perfect time to start! Simply add "Compare at" prices to your products in Shopify, and our pop up will do the rest.
We're excited to see your pop ups shine with this upgrade and your sales soar to new heights.
As always, if you have any questions or need assistance, our team is here to help. Let's make your pop ups irresistible!
ONE Team 🤗🛍️