Hey there! As you may already know, Shopify recently migrated from saved customer searches (i.e. Shopify Groups) to customer segmentation.
Per their documentation
this affects all Shopify merchants and saved searches will no longer be available.
In light of these changes, we've updated the ONE+ app so you can send email broadcasts to your new Shopify segments. You'll find them in the "Send To" field of your email broadcast templates. Some are default segments that Shopify automatically creates.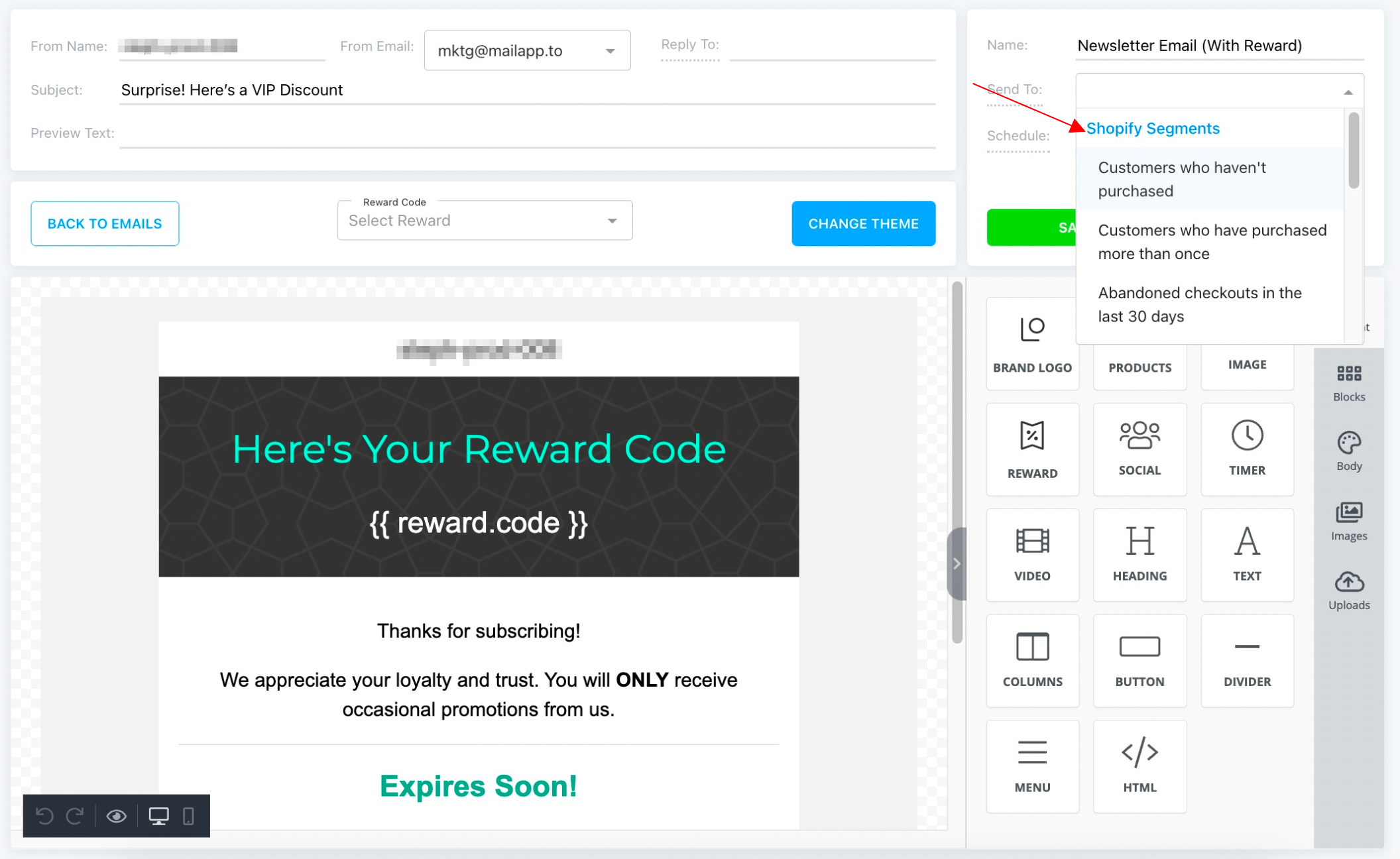 While Shopify is still rolling out customer segments to all merchants, we'll continue to display your previous groups under the "Shopify Groups" section. The "Shopify Groups" section will eventually be deprecated and removed in the ONE+ app since Shopify will migrate your previous groups to segments. If your account has already been affected by the move, you can technically select from either "Shopify Segments" or "Shopify Groups" - but we
highly recommend
for you to use Shopify Segments to ensure no interruptions of your scheduled broadcasts.
If you do not see your previous group(s) in the new Segments section, refer to Shopify's documentation here or reach out to Shopify's support team.
Of course, you can still send email broadcasts to "lists" such as ONE+ subscribers, Shopify subscribers, subscribers collected from a specific ONE+ pop-up, etc. 😊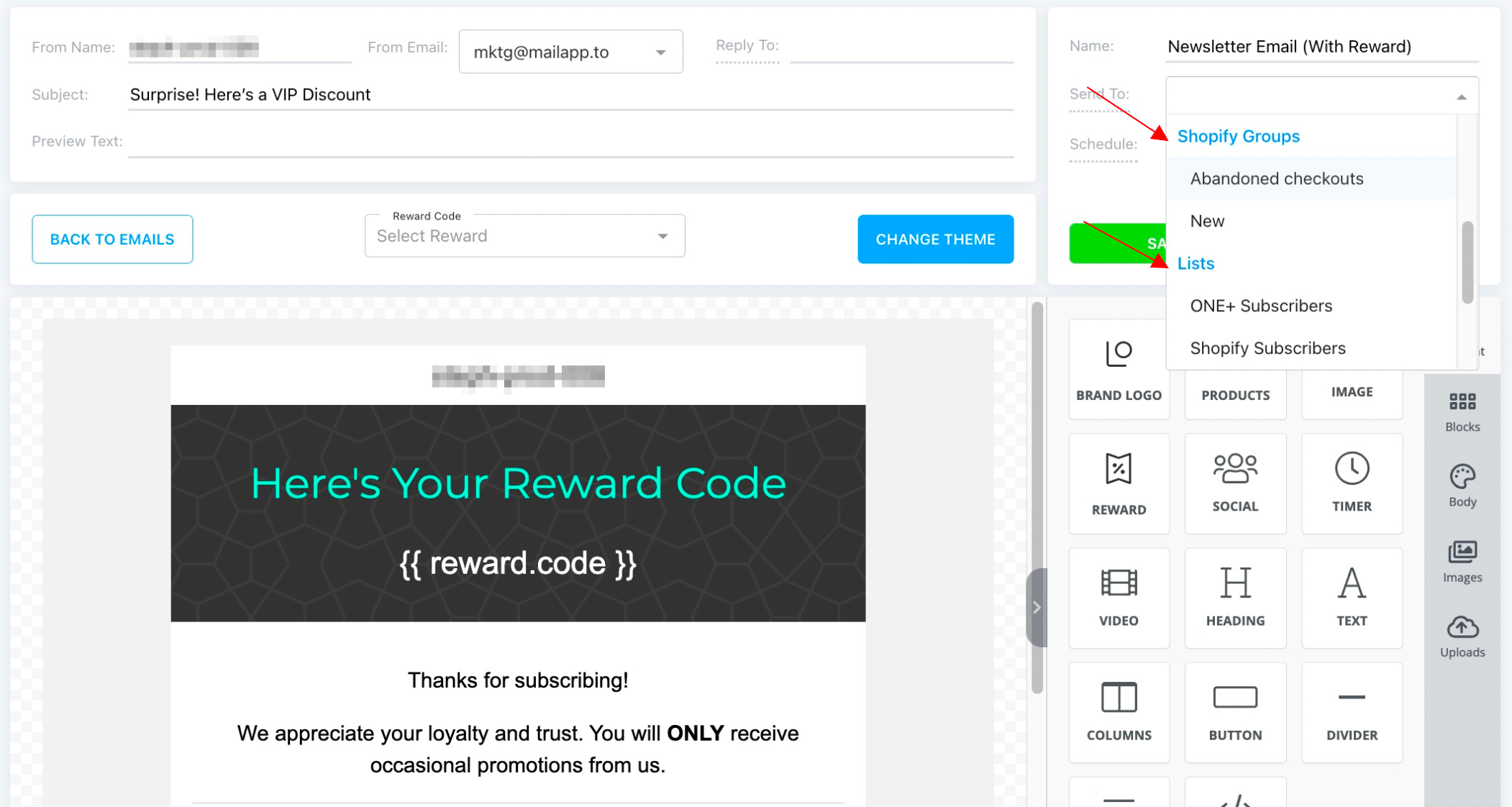 If you have any questions, feel free to contact our support team and they'd be happy to help!